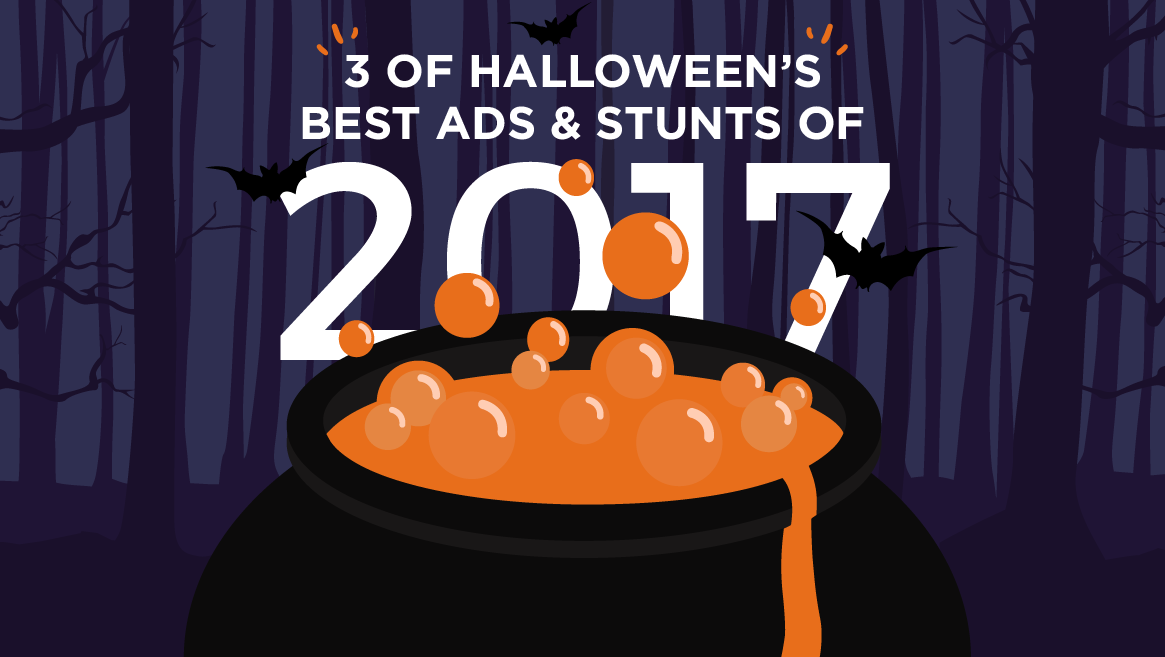 It is the spookiest time of the year --Halloween! Ad agencies near and far take advantage of the festivities, and make sure to engage audiences during such an exciting time of the year. Whether it's an ad campaign, social media posts, or even product design, the themes of orange and black surround us.
Check out some of our favorite brands, and how they are using this season in their marketing strategies:
FOX and MARS
FOX and MARS Candy Bars just launched their "Bite Size Horror" campaign with several 2-minute films. These four short videos feature Skittles, M&Ms, Starbust and Snickers.
These films have only been airing on FOX Networks, and not on any of their social media platforms. Each video has a different plot line, and title - "Floor 9.5" for Skittles, "The Road" for M&Ms, "Replacement" for Starburst, and "Live Bait" for Snickers.
Fox's integrated agency, All City, designed and produced the entire campaign. The writer, Simon Allen, and director, Tony Meakins, tried to make the ad feel like a contemporary short film, taking advantage of tone and atmosphere to create the eerie effect so many viewers immediately reacted to.
Burger King
Burger King made a 90-second promotional video to enforce a Halloween special-edition offer. The first 500 customers who show up to select locations of Burger Kings in a clown costume receive a free whopper.
The tagline of the campaign is "Come as a clown, eat like a king," and their hashtag is #ScaryClownNight. They are taking the popularity of clown costumes during the Halloween season, and capitalizing it as a marketing effort to promote their signature sandwich, the Whopper.
In addition to promoting their own brand, this is also another ad stunt taking a dig at McDonalds. This is one of their many tactics to put McDonalds down. By playing on the clown costume, they are making a direct stab at Ronald McDonald.
ASDA
ASDA, a British Supermarket chain, created a 90 second advert promoting their stores through a 1980s themed plot line of Halloween spookiness. They are encouraging customers to shop at their stores to fulfill all of their 2017 Halloween needs.
The tagline for their campaign is "Home for All Things Haunted." People are applauding the ad all over social media - saying it may be one of their best promotions yet.
ASDA teamed up with Shazam for this campaign, as well. This partnership allows viewers to scan the ad, which then takes them to a personalized Halloween website created by ASDA.
Look out for these ads throughout this Halloween season. Happy Trick-or-Treating!